Common Dental Health Issues Lack of Dental Care
We understand there are a variety of reasons why you may not prioritize your dental health or be able to make time for regular dental care. Maybe you're dedicated to caring for your family first. Perhaps you've simply been avoiding the dentist due to fear and anxiety. Either way, you're not alone. The fact is, when you prioritize your own overall health, you can be your best self for you and everyone else in your life.
No matter how much time has passed since your last dental visit or how embarrassed you may feel about your teeth, we have the experience and expertise to handle even the most difficult cases. In fact, some patients who have been told by other providers that they couldn't have dental implants can now smile proudly thanks to the ClearChoice network.
ClearChoice doctors know dental procedures can be nerve-racking. That's why they do everything possible to make you comfortable. Depending on the procedure and other clinical factors, you can elect to have either local anesthesia or IV sedation. Afterward, most patients report experiencing far less pain than they anticipated. From consultation to brand-new smile, the ClearChoice team will walk you through each point in the process to help ease any concerns.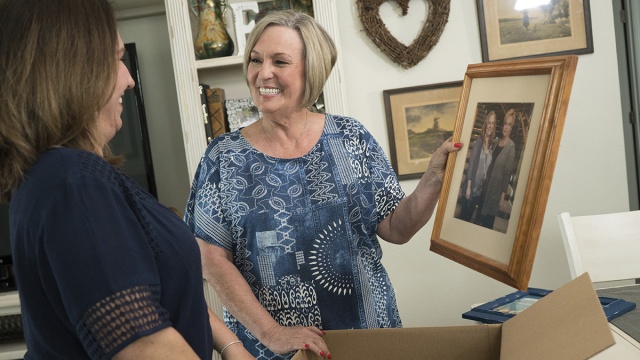 Play
Overcoming Fear
A bad experience with braces kept Elaine out of the dentist's chair for decades. After her husband passed away, she decided she needed to conquer her fear of the dentist to fix her dental problems. At the urging of her daughter, she underwent a dental implant transformation with ClearChoice, and she feels like she can finally be herself again.