Common Dental Health IssuesUnhealthy or Missing Teeth
We understand there are a variety of factors that can contribute to unhealthy or missing teeth. Sometimes the cause is a lifetime of wear and tear. Other times, it's simply a case of genetics. Regardless of the reason, dental implants can provide a long-term tooth replacement solution.
The single most common reason people consider dental implants is having weak, bad, or missing teeth. The causes of these dental issues can sometimes be outside of their control. Medications used to treat certain conditions like diabetes can often contribute to dental decay. In addition, one in ten adults suffers from teeth-grinding, which can take a toll on teeth.
Whatever has caused your dental issues, the experts at ClearChoice are ready to guide you toward a long-term tooth replacement solution. You might not want to wait, because as soon as you lose a tooth, jawbone loss begins. This can cause otherwise healthy surrounding teeth to become loose and fall out.
Unlike dentures and bridges, dental implants provide a stable, secure, long-term solution that you can feel confident in. Dental implants integrate with the bone, rather than just the adjacent teeth, preserving facial appearance, protecting healthy surrounding teeth, and preventing bone loss.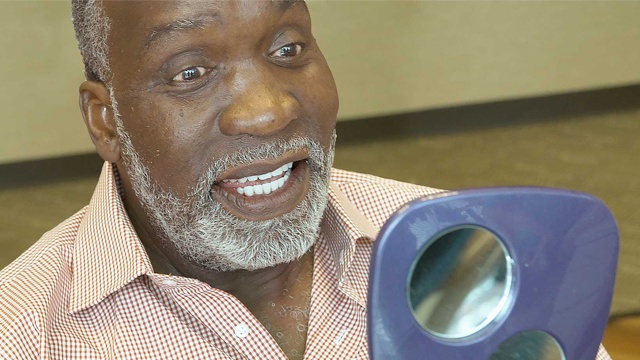 Play
Sharing His New Smile
Paul loves people, and, as a well-known local personality, he takes a lot of pictures. However, as his dental issues worsened, he became uncomfortable showing his teeth. Now that he has dental implants, Paul can't stop smiling.
Play
No Longer Hiding
Lori's dental problems started at a young age as a result of an eating disorder. As she grew older, she lost more and more teeth, and it started to negatively affect her work and social life. Now with the help of dental implants from ClearChoice, she's not afraid to show the world her bright, new smile.