Welcome to ClearChoice® The Woodlands
Dental Implants in The Woodlands
The staff at ClearChoice Dental Implant Center in The Woodlands is passionate about helping patients take care of their dental health so they can live life to the fullest. Our staff will take the time to listen to your dental goals and work with you on a personalized treatment plan. The Woodlands team of doctors and clinical staff works together under one roof, with a fully equipped lab to create healthy, beautiful smiles for our patients.
ClearChoice The Woodlands provides a long–term tooth replacement solution, whether you need full mouth dental implants or a single tooth implant. Let us show you why thousands have chosen ClearChoice for dental implants in the greater Houston area.
Map and Directions
ClearChoice The Woodlands
1111 Medical Plaza Drive
Suite 100
The Woodlands, Texas 77380

Hours
M – T: 7:30am – 5pm
Fri-Sun: Closed
Meet Your Dental Implant Doctors in The Woodlands
Hear From Real Patients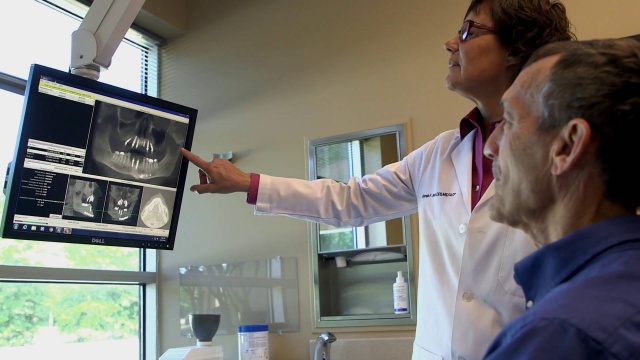 Play
Transforming Lives
Dr. Rhonda Jacob and her team in The Woodlands are helping people reclaim smiles and confidence.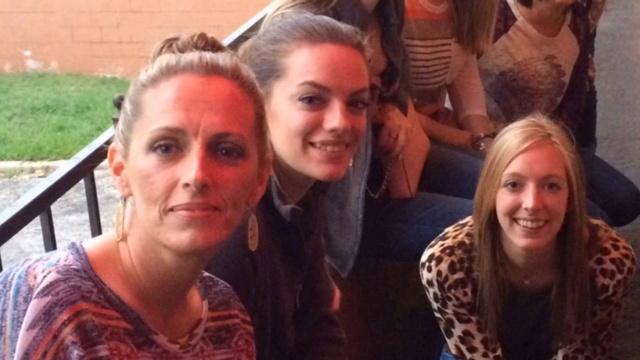 Play
Family Values
Chastity's family saw how missing teeth impacted her well-being and made the call to ClearChoice for her.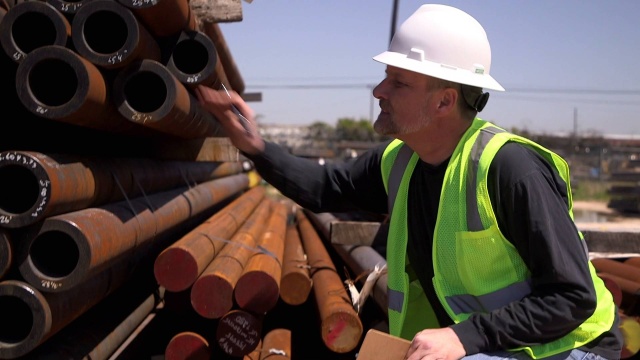 Play
A Healthy Long-Term Solution
Now with dental implants, Keith doesn't worry about past dental issues affecting his overall health.
Learn More About Dental Implants
Learn More About Dental Implants
Start Your Journey
Take the first step toward your own dental transformation by scheduling a free one-hour consultation with your ClearChoice team.
Reviews
We love hearing from patients about their experience with us, and we think you will, too.
The following are actual online reviews which express only the opinions of the reviewing party. These reviews are not to be construed in any way as an endorsement or advertisement on the part of ClearChoice.
When i first went to clear choice i was so scared because of the pain i thought it would cause and i was having my tops and bottoms done so i was twice as nervous but after speaking to the dentist and the owner Dr Jacobs i felt so confortable in having it done because my whole life everytime a dentist has told me it wouldnt hurt i have came out of there chair screaming but when i went Dr Jacob and her staff i felt nothing but comfort so i had them done and the dentist who performed the surgery told me if i felt the smallest amount of pain to just hold up my left hand and he would stop on the spot but i got through 6 hours of surgery without any pain what so ever and my teeth look just like my own teeth infact my friends keep telling me how much more younger i look and want to know what i had done and have no clue it was just my teeth. They say that i look atleast 10 years younger . So many other dentist had messed up my teeth over the years and once your teeth are filed down to nothing and caps are put on them theres not really anything you can do so i ended up having to have false teeth on the tops and bottoms and clear choice did an amazing job because they feel like real teeth in fact they look and feel like they have always been my own teeth. I had been saving up to buy the car of my dreams and had saved up for years to buy it but after having my teeth done i would reather drive a toyota then my MERCEDES i had been saving for, thats how wonderful i look and feel. I can always get a dream car but a dream mouth was a dream come true. If you have any questions you can feel free to email me at TERRENCEOKEITH@GMAIL.COM and i will be happy to answer any questions you may have about the surgery because it truly is the best thing i ever have ever done for myself. When you look good you feel good and i feel like a million dollars inside and out. by the way my name is Terry..
Most professional and personal medical staff I have ever experienced.My first visit Dr. Jacob examined , evaluate, and addressed my individual needs.scedualed and discussed every aspect of procedures
. Arrived for second visit surgeon Dr Seaman performed extractions and implants painless , comfortable very little swelling.Dr Jacob fitted and installed upper and lower implants all the same day.Dr. Jacob and her staff are proffistiant and genuinely care for and treat their patient as family.I can not express my gratitude and happiness with their work and services.Thanks again, Ken Powell
The Dentists at ClearChoice in The Woodlands are fully the best dental professional I have found in almost 60 years of going to the Dentist. That is not an exaggeration at all. it began with good and thorough communication. They were precise and creative in planning, and did an excellent job in execution with absolutely no issues during or after the procedure. Dr. Jacobs is the ultimate professional and a very good communicator with a good sense of humor. Their staff is easy to work with and very courteous. I would give it my highest recommendation for such a an important decision.
Couldn't have had a better overall experience and outcome. Everyone was very nice and informative. I absolutely love the look and feel.
If you are looking for the best service you have to contact Clear Choice in The Woodlands. I have no words to describe the amazing experience and the great job Dr. Rhonda Jacob and her team did for me. The doctors are highly trained with exceptional credentials and expertise. I can't even begin to explain how my teeth looked the first time I reached out to Clear Choice. I had missing teeth and hated going to a dentist. Dr. Jacob took her time, and told me what I needed in the first visit without hesitation. She is very straight forward and honest. During the procedure Dr. David Mulherin, oral surgeon, made me feel extremely comfortable with very little pain. The aftercare with Dr. Jacob and Dr. Paulo - I wouldn't change that experience for the world. I have never felt more relaxed and comfortable. Thanks to Dr. Jacob and her team I can smile with confidence. I can say with confidence I look amazing and I'm very happy with the procedure. If you want to change your life like I changed mine; reach out to Dr. Jacob and her team you won't regret it!!!!!
They are THE BEST! They literally changed my life. I needed extensive treatment, with multiple surgeries, but they made the process seem easy. Dr. Jacob made sure to explain each step of the process to me. Her expertise is second to none, she is highly knowledgeable in her field. The entire staff is passionate about watching people's lives be transformed with dental work that changes their self confidence and boosts their self image. They are very accommodating and hospitable. Their services are extremely fast and efficient because of the on-site lab work - no need for repeat visits or waiting for teeth work to be shipped and then returned to dentist with a follow-up appointment. I highly recommend them!
I am really impressed with the outcome of my implant. From the first time I went they were very friendly and accommodating. James made the financing process easy and quick. Gretchen is always very professional and has a smile on her face to greet you everytime you walk through the door. The Resp technicians were also very polite and knowledgeable. I have much respect for Dr Jacob and Dr Paulo. They treated me not only as a patient but as a friend. They always listened to my concerns and any questions I might have had. I would most definitely recommend this team and Clear Choice to anyone who is considering implants.
Thank you
Donna Hicks
Great experience at Clear Choice-The Woodlands.
Dr. Jacob spent more time with me than any other doctor or dentist ever!
Thorough examination with discussion of possible resolutions.
Having had a bad experience with teeth being pulled, it was quick, PAINLESS, and had a nurse with me with the dentist the whole time.
Recovery in a private very nice lounge with small refrigerator, TV was very nice. You have to remember that the teeth you receive first are not your final ones so don't panic if you talk with a lisp at first as you get used to the appliance and adjustments will be made during your sequential visits. I had very little pain post surgery-used ibuprofen and ice for the minor discomfort. Your swelling will vary but mine was gone within 4-5 days.You become a fish lover and I got a 20 point drop in my total cholesterol due to no red meat during these first 6 months post surgery. Everyone is very knowledgeable and the staff walks you through the entire process and ensures your success. This staff partners with you through the process and are readily available to answer any questions. Using a water-pik is an essential piece of caring for your new teeth as is wearing your night guard. I find myself smiling with a big smile, which I did not used to do. You are not just a number, truly a Boutique experience with lots of TLC for you from all the great folks at the Woodlands Clear Choice.
The best decision I made was to use Woodlands Clear Choice for my implant needs. Right from the first time I walked in I was made to feel comfortable. They answered every question I could think of to ask and even answered some I hadn't thought of. They have been there for me the couple of times I needed some extra attention. Dr. Jacob is meticulous in the way she insures the implants looks and feel natural. Her staff is friendly and extremely competent. I would highly recommend them.
The whole experience from consult to completion was top notch - Gretchen-Lance - Maria - Dr.Jacobs and Pao are the bomb - have already referred to a friend - Merry Christmas to all Thank you all from the bottom of my heartMonte
They are THE BEST! They literally changed my life. I needed extensive treatment, with multiple surgeries, but they made the process seem easy. Dr. Jacob made sure to explain each step of the process to me. Her expertise is second to none, she is highly knowledgeable in her field. The entire staff is passionate about watching people's lives be transformed with dental work that changes people's self confidence and boost their self image. They are very accommodating and hospitable and their services are extremely fast and efficient because of the on-site lab work - no need for repeat visits or waiting for teeth work to be shipped and then returned to dentist with a follow-up appointment. I highly recommend them!
Drs Jacob and Paulo, as well as the rest their staff at The Woodlands Clear Choice, are consummate professionals who truly enjoy putting a "whole" smile on your face.Melanie Baca
Very pleased with the work done by Dr. Paulo and Dr. Jacob. They both had a very nice personality and did a great job. Exceptional, very helpful staff.
Excellent results! I had little to no swelling or bruising! The doctors and surgery team were absolutely awesome! Thank you so much ClearChoice!
I recently visited Clear Choice for a routine implant cleaning. Great staff, excellent service, very professional, friendly and through. I always have such a great experience. I will definitely keep going to clear choice.
I am a very satisfied customer of ClearChoice dental implant at The Woodlands location. The doctors and the staff are very professional and courteous, and I highly recommend their services. I felt like I was in good hands from the very beginning.
I had a wonderful experience at clear choiceThe staff was some of the greatest people'sYou could ever meet i walked in feeling nervous and afraid but that was soon put to rest. The way they treat you at clear choiceMake the whole experience worth it i have much love for the Doctor's & the staff You all ROCK!!!
The only thing I can say about clear choice is that life changing moment when I decided to go through with it. And that is in one word amazing I never thought I could smile like this and be as happy as I am today. The people up there work with you and are attentive to your every need. I wouldn't be the person I am today without them.
Best Doctors and Staff ever. I am so glad to have my Dental Implants. Highly recommend Clear Choice in the Woodlands.
Very compassion, understanding and caring staff at the clear choice woodlands, I would highly recommend to all my family and friends. Thankyou Dr Jacobs and entire staff for everything.
ClearChoice Dental Implant Center of the Woodlands is one of the most professional business that I have ever worked with. From the time you walk in the door they make you feel welcome and by the time you leave you feel like family! They listen to your concerns and exceed your expectations! They truly appreciate their patients and do everything to make your experience as comfortable and painless as possible. This experience has changed my life. Once again I can smile, talk, and eat with total confidence and I never have to worry about dentures and all the pain that goes with them!!!!
Very professional and friendly staff. Dr. Jacob is amazing and everyone there made me feel comfortable. I had the All-on-6 procedure performed on my top row only and it was pretty painless. The healing time was minimal which is a sign they REALLY know what they are doing. I am very happy with my decision to go with this office for my procedure. They are not the cheapest option in town, but I wouldnt trust anyone anywhere to do a better job. The choice was clear as they say.
I have NO WORDS to describe how I really feel here trying to write my first time ever review. How do you really explain gratitude, excitement, thankfulness, grown trust, happiness towards Dr. Rhonda Jacobs and the team at the Woodlands location? I was one of many who took valuable time, effort, energy and money over a year trying to find the best team that I felt I trusted with the lowest fees. I went from Conroe, thru Houston to Clear Lake paying each office for a full set of X-rays and a consultation. I finally picked what I thought was the best for me. I paid my money and had all my teeth extracted. I walked out with a set of dentures that hurt and was too hugh for my mouth, they flopped. After the healing process, My scheduled surgery appointment was canceled each month for 9 more months. Upset is not a good enough word to use. I became Angry and MAD! It was not by accident, but I found my way to Dr. Jacobs Implant Center. She was like an angel who immediately took over my case. On my first visit they made me a set of dentures that fit. On one visit, she took "hours" molding a mold that my implants would go in. In the evening hours, after the office was closed, she was still working with her own hands to fill in that sunken-in area of my face starting at jaw line (that many senior citizens have). When my implants were delivered, I felt that I had not only gotten a beautiful new set of perfect teeth but also a lower face lift. It litterly made me look years younger. I don't know how she did it?!! DID YOU KNOW that most dental offices just attend a weekend seminar on "Implants" - walk away and claim that they do implants?? They are doing nothing more than using you as a ginny pig to try out their new skill. Dr Rhonda Jacobs has over 25 years plus experience at MD Anderson Hospital rebuilding mouths and teeth, even clef-palets. Do not waste your time and money on those many dental offices out there with that claim. Go right to the experts that truly know what they are doing from beginning to end. If anyone would like to talk with me, call their office, I will allow them to give you my cell no to call in case you have questions for me. My name is Brenda West. Dr. Jacobs and all the staff deserve more then 5 stars!!"" Thankyou"" Woodlands Clear Choice! Your by far - THE BEST! Brenda West
This review is being posted from my wife's email. My name is Russell Primeaux, I was fortunate enough to have stopped by Clear Choice in The Woodlands to see if they could help me with my teeth problems. Too my surprise my problem was solved in one day, with no pain. I had the complete mouth revamped, both upper and lower were installed. The Doctors there were of the best. I have had my new choppers for a little more than a year now with no problems. Thanks to Clear Choice.
The doctor and staff very professional, loved the atmosphere, going for it!!!!
Great phone customer service! This is a large corporation and does not affiliate with any dental insurance. If you're looking for a 2nd or 3rd opinion, this place offers free consultation. Most dental places will charge you a small fee for consults.
My experience at Clear Choice Woodlands was one of the best procedures I've ever had. Dr.Jacobs was great, along with the friendly staff. I would recommend a visit and judge for yourself, Clear Choice is the only choice for me and my family.
Recently I came back to Clear Choice of The Woodlands and had my implants cleaned. It was so nice to see Dr. Jacob and her wonderful and professional staff again. I am very pleased with my implants and have lots of compliments with my SMILE !! :-)I would recommend highly to anyone who needs implants for a Beautiful Smile like I have. Thanks to Dr. Jacob !! Love you all :-)
Great team providing fantastic service. One of my best choices in life was having these folks put a smile back on my face.
I found an angel! Dr Rhonda Jacobs and staff gave me the most excellent care and I can't stop smiling! I interviewed several dentists and was not happy with their offer. I WAITED OVER A YEAR BEFORE CALLING CLEAR CHOICE, WOODLANDS. I explained my history, Heridity, childhood illness and antibiotics, braces, and 2 children took a toll on my dental issues even though I was pretty regular in dental visits. I kept losing teeth and had to have several pulled in the past.They listened and I knew right then this was the RIGHT CHOICE. I have told my 7 siblings ( all live out of town) and all my friends they need to come to The Woodlands office if they need the best care in dentistry. I am so grateful to have this professional, friendly, caring team that changed my life. If you have dental problems, DON'T WAIT. CALL THEM TODAY!
How do I begin to tell you how ClearChoice has changed my life, It started in fall of 2005 when I was on a Carnival Cruise and in my room there was a ClearChoice commercial on the TV. I wrote the information down but it took me a while to find out more about ClearChoice. At the time ClearChoice was only in Denver and it took a few years before ClearChoice came to Houston. In October 2010 I went in for my first initial consultation. That's when it all begin for me. It still took 2 years before I really made up my mind to take the leap to do it. Since the first time i went in for my consultation my dental problems had changed for the worst. Then I met Dr. Rhonda Jacob and the entire staff at ClearChoice which they took great care of me. They heard me when I explained to them what I wanted and what I was looking for. From the beginning to the end it was clear they had my best interest at heart. I was thinking that it was going to be painful, I had very little or no pain whatsoever not like other dental work that I had in the past. I am so grateful for the entire staff at ClearChoice for giving me back my MILLION dollar smile. I have greater confidents when I smile and even when I'm talking to people. I'm looking up more than looking down when I'm talking to people now. I have and I will recommend ClearChoice to all who have dental problems. Thank You ClearChoice for what you did for me. YOU GAVE ME MY CONFIDENT BACK :)
April of 2012, I walked into clear choices' office in the woodlands. I had been going to a local dentist office here in my home town, but all they wanted to do was clean my cavities and not fix them so I change dentist. I work in the public and was always putting my hand in front of my mouth so people would not see my worn out teeth.Within a day I went home with a beautiful smile, and I am not hiding my face when I speak or smile to anyone. Dr. Jacob is a wonderful person who works hard at making your smile just right to fit your features, and she did a great job on my mouth, I love my teeth and my smile.The personal that works a Clear Choice a group of wonderful people. From Gretchen, the receptionist, Lance the man who ex-rays your mouth and tell you what the cost will be and how you can make the payments is very warm and understanding guy, Aricela and Maria are the ones who checks your mouth when your go in for your check-ups. These guys really are very special people. They all treated my with kindness and gentleness. I walk in now and they all still treat my like a person and not just a client. I feel so good about my self now more than I ever had. I have smile like I had growing up. I would highly recommend " Clear Choice " as the way to go if you need dentures. I have implants and I have not had a bit of problems with my teeth. Unlike the partials I had in my mouth before I received my implants.Way to go " Clear Choice" Staff, YOU ROCK