See Lori's Dental Transformation
ClearChoice Dental Implant Centers has experience with a wide range of dental issues, and we're here to help. Whether you are suffering from gum disease, damaged your teeth in an accident, avoided the dentist over the years, or simply have weak teeth, the doctors at ClearChoice will help you decide if dental implants are right for you.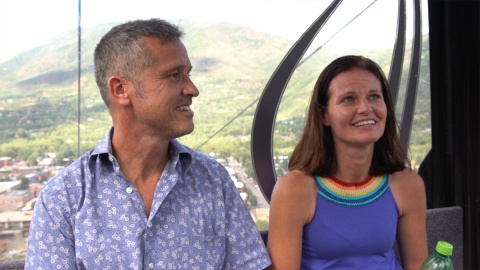 Play
No Longer Hiding
Lori's dental problems started at a young age as a result of an eating disorder. As she grew older, she lost more teeth, and it started to affect her work and social life. Now with dental implants from ClearChoice, she's not afraid to show the world her new smile.
What Are Dental Implants?
Dental implants are fast becoming the new standard in tooth replacement. They are a popular and effective long-term solution for people who suffer from weak teeth, missing teeth, or chronic dental problems.
Unlike dentures, bridges and crowns, dental implants are basically artificial tooth roots that connect to the jawbone, providing a long-term base for secure, stable, and comfortable tooth replacement.
Because of this, they actually become a part of your mouth, functioning like natural teeth.
Dental Implant Treatment: Why ClearChoice?
ClearChoice has spent the last decade helping tens of thousands of patients put their chronic dental health issues in the rearview mirror and get back to chewing, talking, and smiling again with comfort and confidence.
At ClearChoice, we believe that dental implants have the power transform your life, which is why dental implants is all we do. The newfound confidence you'll feel with a ClearChoice smile will help you feel like yourself again, reconnect with loved ones, and so much more.